This time it took a bit longer, because we were busy with the release of our Cerbero Engine.
The main news of this release is that we rewrote our Rich-Text Format (RTF) parser to handle more anti-malware tricks and we exposed the entire parser to Python.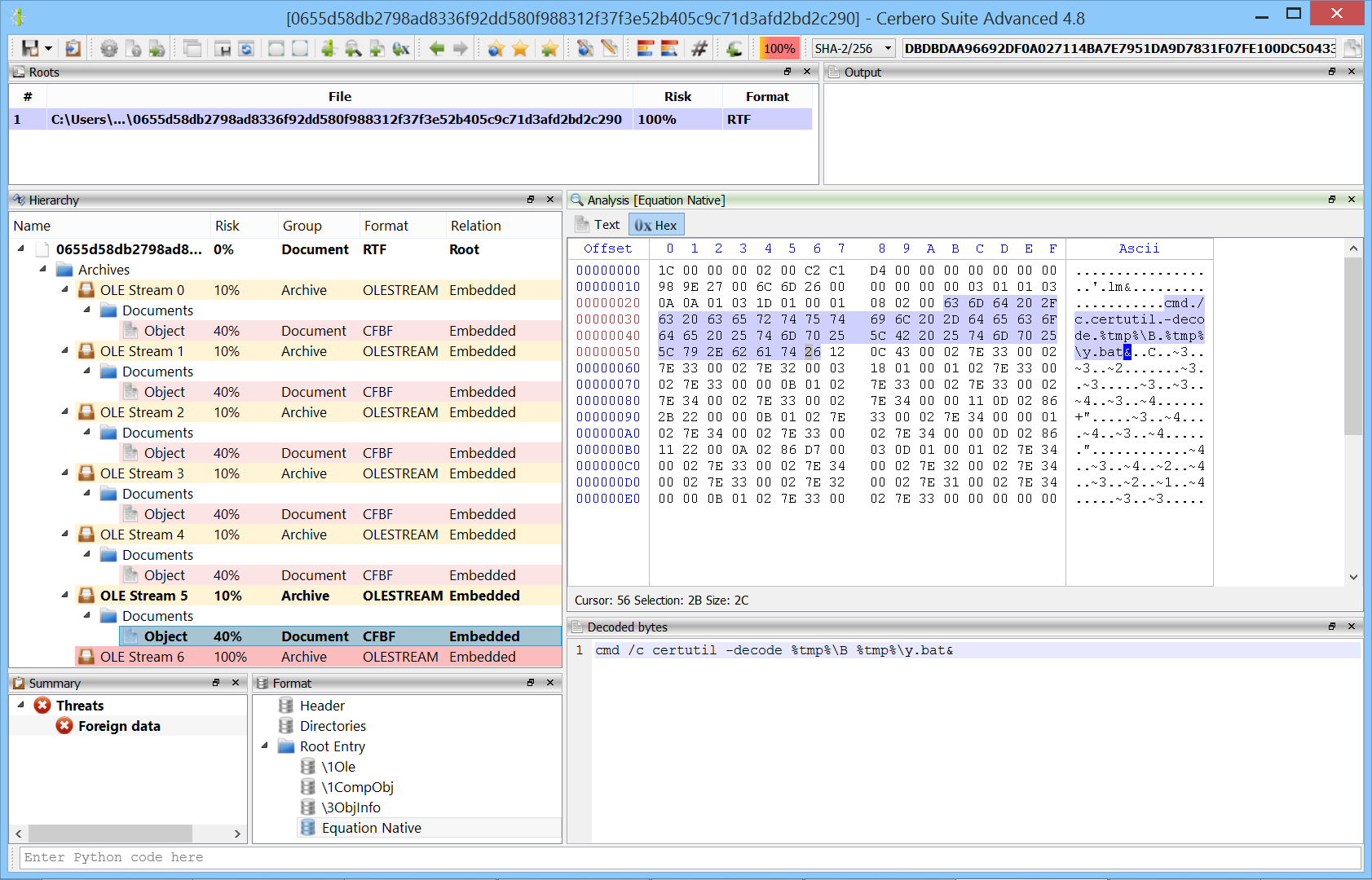 We have also updated the YARA engine to its latest version and fixed a bug in the ELF Carbon loader.
This is the complete list of news:
– improved RTF parsing
– improved JBIG2 decoding
– various improvements
– exposed RTF classes to Python
– updated YARA to 4.1.1
– fixed bug in Carbon ELF loader
– fixed some bugs
Happy hacking!